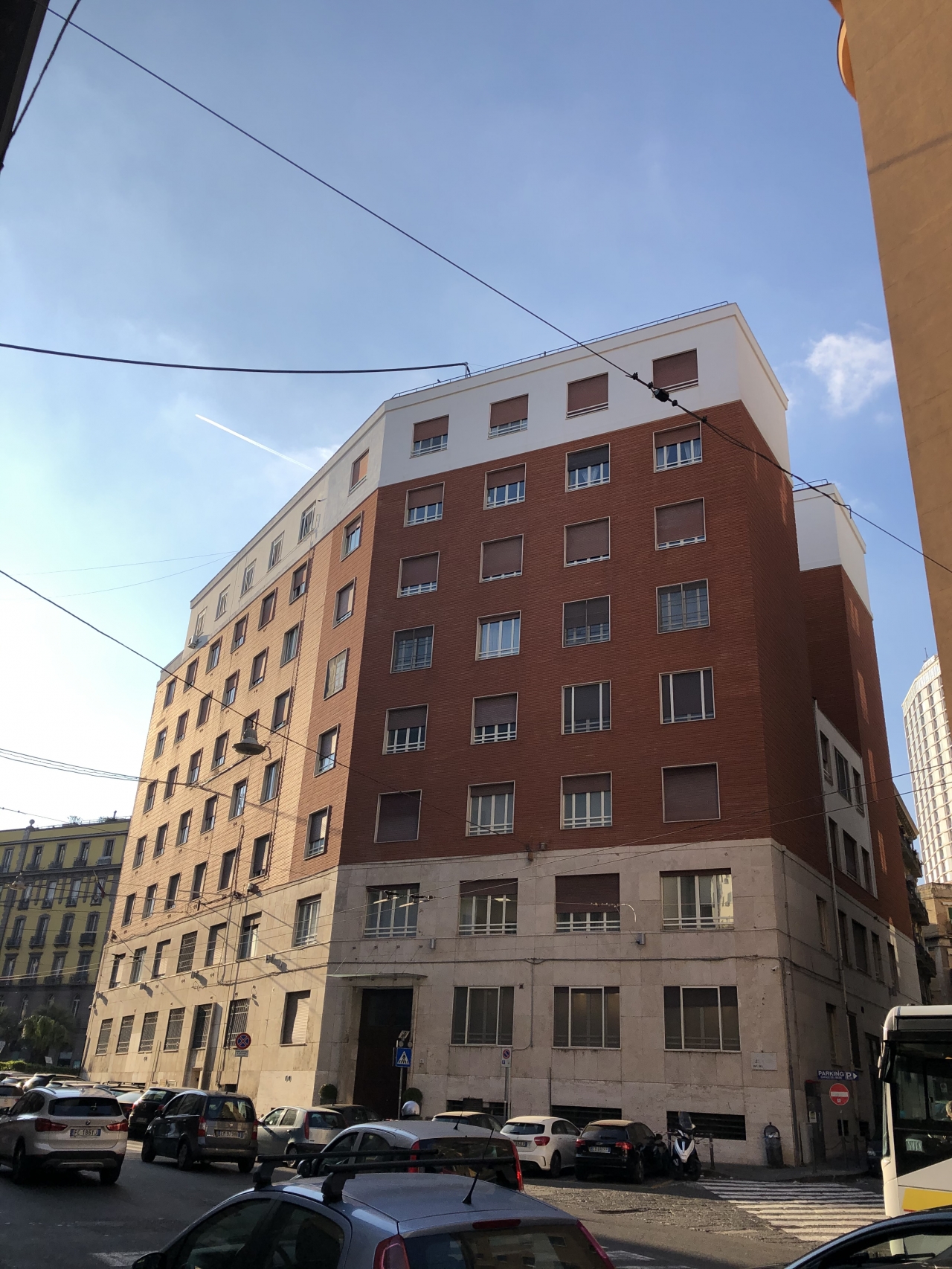 Place:
Naples
Address:
Naples (NA)
Category:
Restorations
Impresa:
Costruzioni Ingg Penzi Spa
Description:
The intervention involved the internal and external surfaces of the Provincial Command of the GdF of Naples.
Contractor: Costruzioni Ingg Penzi Spa
Realization of internal plasters on tuff masonry with complete plastering cycle PALLADIO: RB 22 - BI 19 - AB 09 - AB 00.
Refurbishment of the external finish with the removal of the existing clinker coating, new reinforced plaster made with BF 02, bonding of the clinker coating with GRIGOKOLL GENIUX and grouting of the joints with FUGASTYLE CEM 1_8.
Products: